Have you ever considered adoption? It may be the best choice for you and your unplanned pregnancy. Realize that you are not alone. Each year over 50,000 women in America choose to place their child for adoption.
Is it right for me?
Every woman's decision has a different reason behind it. Adoption is often overlooked as an option for unplanned pregnancies, but it can give you the opportunity to help another family add a greatly desired member.
Some common reasons a woman may choose adoption are:
She wants to focus on her career or schooling
She wants financial support for prenatal and labor cost
She is not in a safe or stable situation for a child
She is not in a financial position to care for a child
Her family is already complete
She does not want to be a mother or parent a child
Neither abortion nor parenting is the right choice for her
Types of Adoption
Your plan can be adapted to fit your needs. You can have as much or as little contact with your child after adoption as you want. Before the process is finalized, you will work with the adoptive family and a coordinator to set expectations about contact.
Open Adoption
The open process allows another family to raise your child but gives you the opportunity to still be involved in your child's life. Open adoption plans usually allow for regular scheduled contact or visitation with the family and the child throughout their life. Other types of open adoption allow the family to send you photos and updates about the child.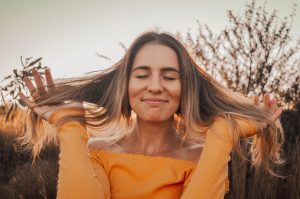 Closed Adoption
The closed process is an arrangement that does not allow for any contact between you and the family that adopts the child. In many cases, the child will not know who you are and will not have any contact with you. Many women choose this option when they need to move on from that chapter in their lives or feel they need that separation for other reasons.
If you are facing an unplanned pregnancy, this might be the right choice for you. Contact Turlock Pregnancy and Health Center to learn more today!