Let's face it, unplanned pregnancies can bring on a ton of feelings — anxiety, worry, uncertainty, stress. And in this COVID-19 world, these fears might be even more magnified.
Whether you're worried about health risks, financial burdens, or whether or not you'll have access to the healthcare you need, here's what you need to know about facing an unplanned pregnancy during COVID-19:
The health risks of pregnancy during COVID-19
The coronavirus, COVID-19, can develop into severe respiratory complications and may require hospitalization. COVID-19 complications are typically associated with those who have additional comorbidities (health conditions) including (but not limited to), pregnancy, diabetes, hypertension, and cardiovascular disease.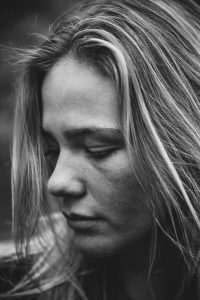 While the risk of pregnant women developing severe health complications from COVID-19 remains low, those who are expecting should take extra precautions to protect themselves from the virus. The CDC recommends the following precautions to prevent getting sick from COVID-19:
Social distancing when necessary
Avoid those with COVID-19 symptoms
Wear masks in crowded public spaces
Wash hands regularly
Disinfect surfaces regularly
If you think you may be experiencing COVID-19 symptoms, contact your healthcare provider.
Staying healthy during pregnancy
In addition to taking general precautions against the virus, be sure to continue making healthy lifestyle choices for you and your pregnancy.
Some ways to stay healthy during your pregnancy include:
Keeping up with your prenatal care appointments
Healthy eating and staying active, as recommended by your healthcare provider
Taking the recommended supplements
Getting good sleep and rest
Avoiding alcohol, nicotine, drugs, and foods that could lead to food-borne illnesses
Limiting caffeine intake
Resources for unplanned pregnancies during COVID-19
If you're experiencing an unplanned pregnancy, there are no-cost resources available to you at your local pregnancy center.
Turlock Pregnancy and Health Center is here to help you through this uncertain time.
We provide free and confidential healthcare services, including:
Lab-quality pregnancy testing
Ultrasound scans to help you confirm your pregnancy, identify age, location, and viability, and understand the options available to you
STD testing and treatment to help you avoid severe health complications related to STDs/STIs during pregnancy or abortion
Post-abortive support for those who are dealing with complicated emotions surrounding their abortions
Options counseling to empower you to make the pregnancy choice that's best for you and your future
Contact us to schedule your free and confidential appointment for the pregnancy resources you need today!